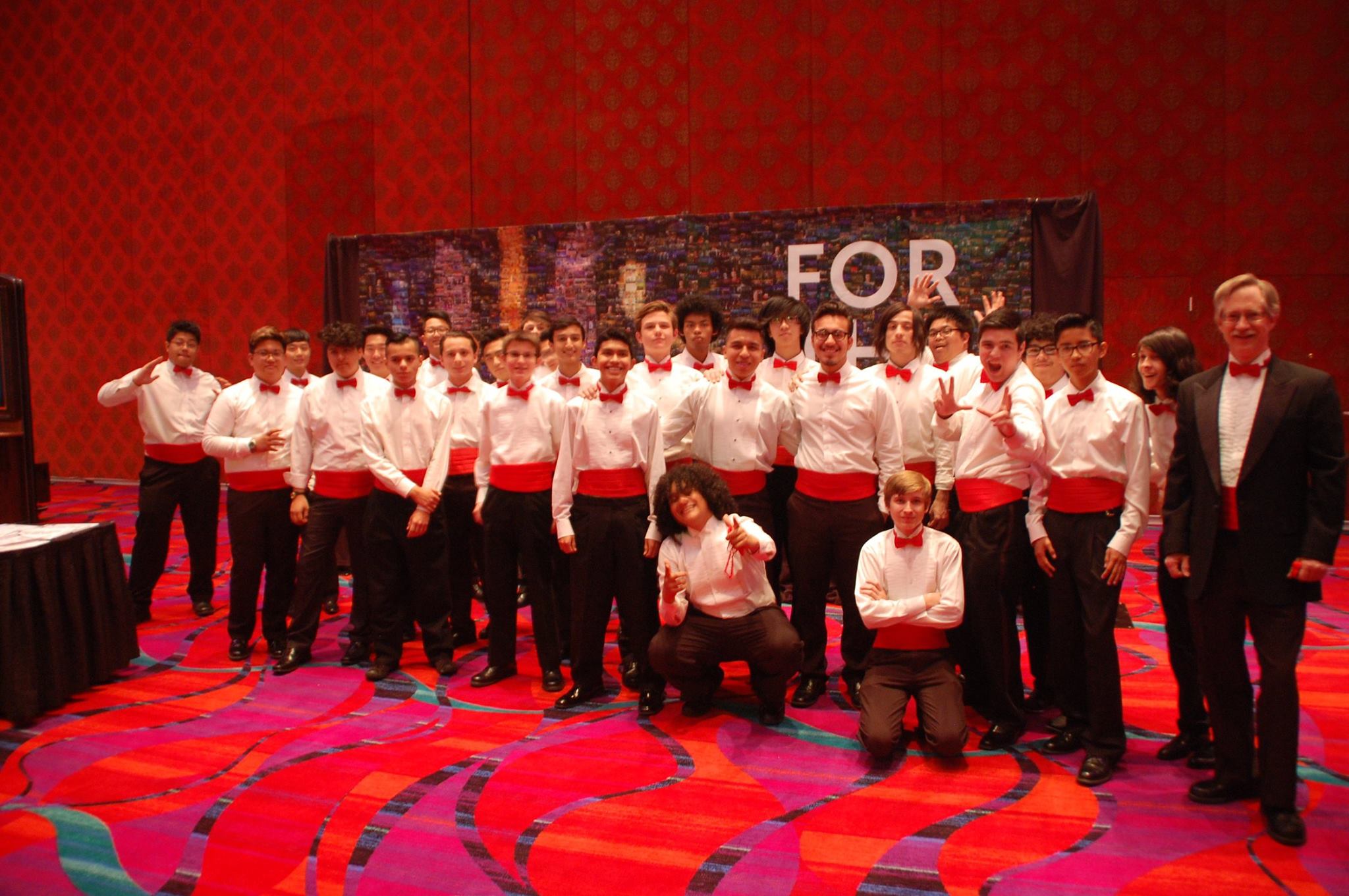 Timothy Coleman started his solo one measure late and out of sync with The OC Student Union chorus singing behind him on the stage.  Tom Nichols, the chorus director, wondered how he could get them synced up.  "But then Tim somehow fixed it himself," said Nichols.  "Most people in the audience never realized there was a problem."  The chorus went on to finish their performance in the International Youth Barbershop Chorus festival without a hitch, and received a rating of "Excellent" for their efforts.
That was just one of highlights of their bus trip to Reno to compete in the festival.  They also had a coaching session with Deke Sharon, a cappella singing advocate and producer of the Sing-Off television series; sang on stage with the renowned Westminster chorus; had fun in the arcade at Circus Circus; and for some, got their first sight of falling snow.  In addition to snowball fights, the young men in the chorus got some inspiration from the trip.  "Just being able to experience such wonderful harmony brought into being by professional barbershop choirs and quartets was something that I'll never forget," said Paul Chung, a senior at Sunny Hills High School in Fullerton.  Eduardo Martinez, a sophomore at La Habra High School , added, "I met my inspiration to start singing, Deke Sharon."  Nathan Oelkers, a Fullerton Union High School sophomore, said, "The fact that we could easily walk up to almost anyone and burst into song together was a great thing that I remember from it."
The Reno trip was the culmination of several months of effort.  Last October, Choral directors from La Habra, Buena Park, Sunny Hills and Fullerton Union high schools selected young men to participate in The OC Student Union.  Then the work started.  "We challenged them," said Nichols.  "In 12 hours of rehearsal, we learned to ring chords, got three songs ready for the festival, and got comfortable enough to have fun performing them."  The fun was a big part of their success at the festival.  "When you are having fun, you actually sing better, and the audience has more fun, too."  After they left the stage, "people kept coming up and telling us how much they enjoyed our performance."
The fun was not accidental.  Nichols is an Associate Director of the Orange Empire Chorus, a barbershop group with members from Fullerton and surrounding towns.  "Our motto is, 'We're number fun!'" said Nichols.  We are a group of men who enjoy singing together."   The Orange Empire Chorus takes their fun seriously, though.  As a nonprofit organization, their mission is to support music education.  With donations, grants and revenue from their performances, they help school music teachers facing reduced funding for their programs. Pete Saputo, Vice President for Youth in Harmony, said,  "We have a great partnership with the choral directors at the schools. We help fund their choir tours and concerts, build cabinets for their classrooms, and send their students to harmony camps."  They also funded The OC Student Union's trip to Reno and provided the director and section leaders for the group.  "We want to show them that singing isn't just for pop stars and professional musicians.  You don't even need instruments.  You can sing with your family and friends for your own entertainment, and enrich your life."
The OC Student Union - M-O-T-H-E-R
The OC Student Union - My Old Man
The OC Student Union - I Don't Mind Being All Alone
Featured Events
There are no featured events at this time! Feature some by checking the Featured Event box on the event edit screen.
Recent news
December 24, 2018 - 2:00pm
The Orange Empire Chorus will not meet on Christmas Day or New Years Day.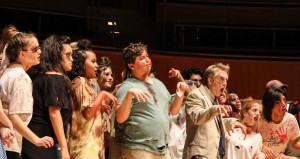 October 22, 2018 - 10:32am
Our youth chorus, The OC Student Union, performed at the 2018 Internation Barbershop Youth Festival in Costa... more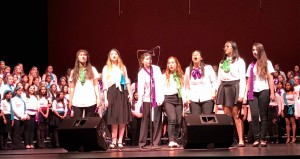 October 20, 2018 - 9:23am
Our La Habra High School Students barbershop ensemble made a big splash at the annual Diva Day festival for... more