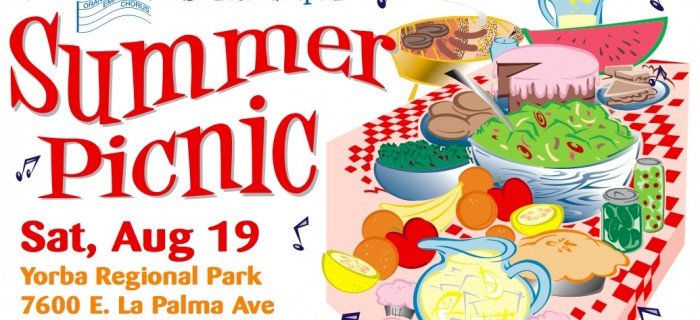 Public Notes / Body:
Our annual picnic is a great way to spend a summer afternoon! Your ticket gets you hotdogs, hamburgers, chips and soft drinks. Salads and desserts are potluck. Bring your friends and family - we'll have games for the kids (and for adults who don't mind getting wet). Bring your voice for lots of barbershop harmony, including a quartet contest. For even more music bring an accoustic instrument (guitar, ukulele, cojon, mandolin, etc.) for a 10AM-12PM jam session. 
Reserve your ticket by email to [email protected] or call 714-579-1670. Tickets are $10 with reservation, $12 at the door.
Featured Events
Sep 5 2017 - 7:00pm
to
Dec 2 2017 - 10:00pm
Come and sing Christmas carols with us! If you are a man who likes to sing, we invite you to join... more
Our Christmas Cabaret Show is fun for the whole family. We serve you dinner, send a quartet to sing... more
Recent news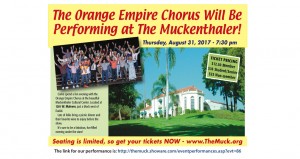 October 25, 2016 - 9:33am
The Orange Empire Chorus will be performing at the Muckenthaler Cultural Center on Thursday, August 31, 2017... more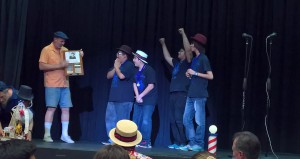 August 21, 2016 - 10:41am
Glasses Half Full, a quartet of young men from La Habra High School, won the 2016 Southern California Comedy... more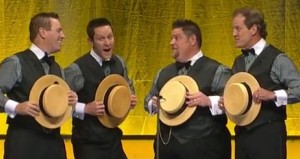 February 27, 2016 - 12:59pm
Twenty years from now the songs people remember will be the ones playing on the radio today.