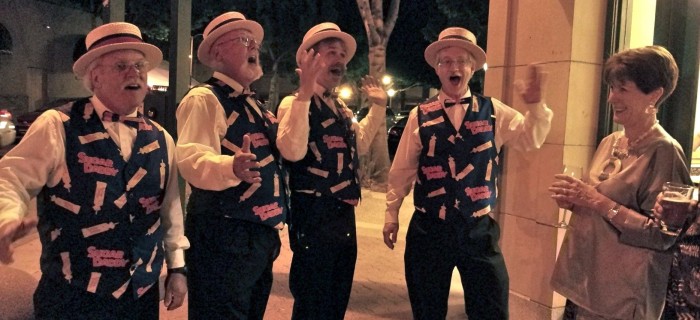 Tenor:  Tom Nichols
Lead:  Dave Lowerre
Baritone:  Mike Evans
Bass:  Don Derler
OK, the Sugar Daddies - it is not what you think.  They are broke.  They are called the Sugar Daddies because they are sweet, and they stick together.  These guys have great fun ringing chords and entertaining.  Look for them singing on the streets of Downtown Fullerton, or hire them for your next event.
Buzz
The Sugar Daddies were busy delivering Singing Valentines February 6th thru the 14th.

The Sugar Daddies performed on stage at the Muckenthaler Cultural Center for their Holiday Festival. Met lots of great people and had fun singing in the Barbershop style. Oh, we also sampled some great beer from Bootleggers Brewery in Fullerton.
Recent news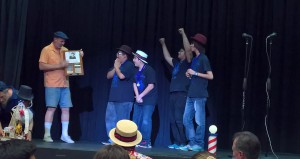 August 21, 2016 - 10:41am
Glasses Half Full, a quartet of young men from La Habra High School, won the 2016 Southern California Comedy... more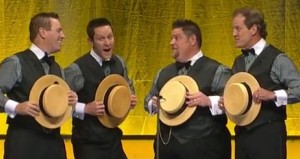 February 27, 2016 - 12:59pm
Twenty years from now the songs people remember will be the ones playing on the radio today.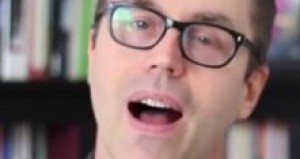 January 18, 2016 - 4:17pm
"Everybody needs to know how to sing, because it's an important part of who we are." - Deke Sharon,  Too Many... more